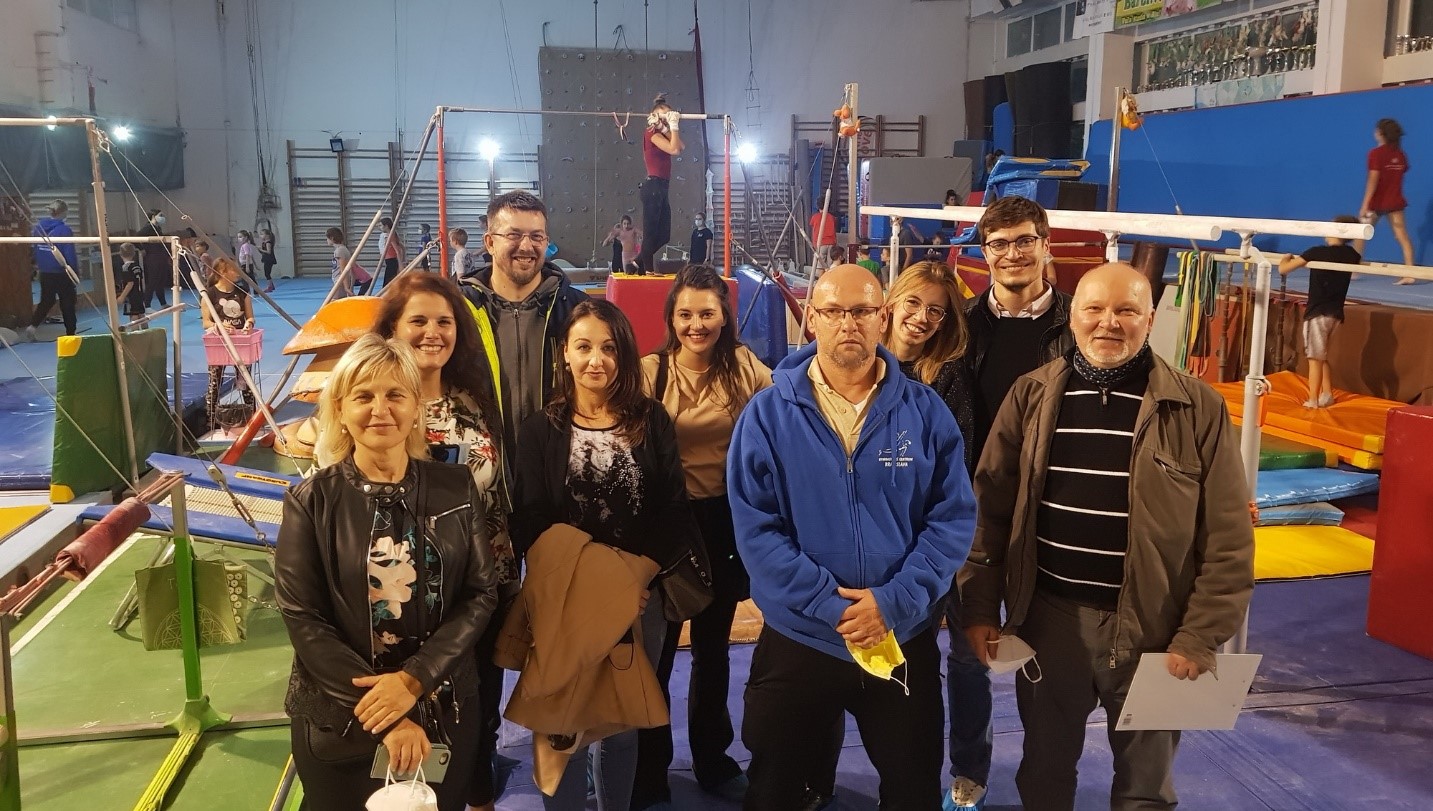 Projekt Erasmus + sport…………………….. Hepakid2
On 21st October 2021 Gymnasticke Centrum organized the final meeting of the HEPAKid2 project, which started 2020 and was overseen by the DSR SUPERKID Zagreb. Participants from Portugal, Slovenia, Croatia and host country Slovakia arrived at first gymnastic facility of Gymnasticke Centrum at Wolkrova in Bratislava, where the president of Gymnasticke Centrum Tibor Letko guided the project participants to observe the gymnastic training of youth aged between 5 – 9 years. Explaining organization strategies and goals, different programs for kids, facility management needs and the implementation of good practices in Slovak environment. Visitors where shown the achievements and Olympic medallists of the club.
Following day on 22nd October 2021, the HEPAKid2 project participants were invited to observe the training of kids aged 4-5 years with parents, which took place in the second gymnastic facility of Gymnasticke Centrum at Murochova in Bratislava. There Mr. Letko described different needs and motivation program strategies for this group of children.
Afterwards the group sit down and discussed project overall overview and agreement on final good practices document, further future cooperation and ideas for new projects.